Easy Pay Financing Information
ALL installment payment related questions should be directed to EasyPay at 866-438-8372

Preppy Pups does NOT process the installment payments,

* If accepted, NO downpayment is required.
* Must earn a minimum of $1,000 per a month
* Must have a checking account in good standing and active (open) for at least 90 days
* Will be required to provide a second method of payment to submit application
* 90-Day Interest Rebate Promotion
* 12 to 24 month payoff options

You *MUST* bring a drivers license or a valid state issued government ID or the financing application can not be processed.
Click the application icon below to apply online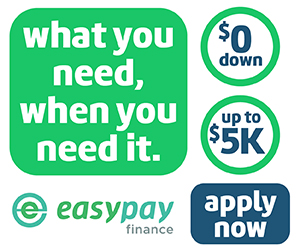 *** Please allow a minimum of 30 mintues for the financing process. No financing applications will be processed 30 mintues before closing.
*EasyPay reserves the right to deny any application